Raleigh Immigration Lawyer
Helping You Start Life in a New Country
At Clifford Law Group, our Raleigh immigration attorneys make themselves available to help those who wish to immigrate to the United States of America. Unfortunately, the system for immigration in our country can be very difficult and frustrating to navigate. When you have the help of a skilled attorney, however, you can reach a smooth resolution that can get you started on a brand new life here in the States.
To learn more about what we can help you with, please contact us today!
Our Raleigh Immigration Attorney Guides & Advocates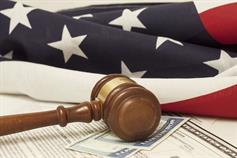 Our team at Clifford Law Group can assist you with a variety of immigration matters. Whatever your position, we can set you on an effective path that allows you to reach your immigration goals.
Even if you are unsure of which solution is right for you, our Raleigh immigration lawyer can help you figure out what the next step for you should be.
We can assist you with all your immigration needs, including:
Obtaining visas include student visas
Employment immigration
Fighting deportation
Investor Visas
Citizenship
Call (919) 842-5461 to speak directly to Clifford Law Group.
Aggressive Representation
Compassionate Counsel
If you are facing a complex legal matter, it is vital that you retain the immediate representation of Clifford Law Group. The right attorney may make all the difference in the outcome of your case. Make the smart choice – enlist the supportive assistance of our Raleigh natives today.
Let Our Raleigh Immigration Lawyers Help You!
Our Raleigh immigration attorneys are here to help you move forward with the immigration process. We want to ensure that you are making all the right decisions and taking all the necessary steps in the immigration process.
Making an error while attempting to immigrate into the U.S. can come with serious, lasting consequences, so we recommend that you set up a consultation with our immigration attorneys in Raleigh as soon as possible. During this appointment, we can explain how to move forward, as well as address any questions or concerns that you may have about the upcoming steps you need to take.
Schedule your comprehensive consultation with our immigration lawyers in Raleigh today.