Marijuana Charges in Raleigh, NC
Raleigh Drug Crimes Defense Lawyer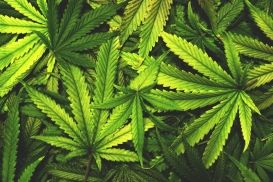 Marijuana, also known as cannabis, pot or weed, grows naturally. It is not physiologically addictive. Its occasional use has no substantial harmful effects on the body — in fact, repeated studies have shown that marijuana can have a positive, medicinal purpose
Yet, marijuana has been declared part of the "war on drugs," and possessing it is considered a crime. While marijuana carries less harsh penalties in North Carolina than other controlled substances, it still carries punishment that could have negative effects on your life.
Aggressive & Effective Marijuana Crime Defense Strategies
If you have been charged with possessing, selling or cultivating marijuana or paraphernalia, the Raleigh drug crime lawyers at Clifford Law Group can defend you. Our team will carefully analyze the procedures leading to your arrest and challenge the prosecutor's evidence. We can also assist you with drug treatment court and other options, always maintaining your best interests as our top priority.
Our attorneys are members of the National Organization for the Reform of Marijuana Laws (NORML), and are well-versed in marijuana defense. \
We are based in Raleigh, and represent clients facing pot charges from all over the Research Triangle area, including:
Durham
Chapel Hill
Wake County
Orange County
Durham County
Call us today at (919) 842-5461or contact us on our online form to set up a free consultation to discuss your marijuana charges.
Marijuana Laws in North Carolina
Marijuana is treated differently under state law than other controlled substances. The North Carolina Commission for Mental Health, Developmental Disabilities and Substance Abuse Services classifies narcotics into "schedules," which are essentially based upon potential for abuse and safety of the drug.
Marijuana and synthetic cannabinoids have their own schedule, Schedule VI. While the law for the schedule says that marijuana does not have accepted medical uses, it does say that there is a "need for further and continuing study to develop scientific evidence of its pharmacological effects."
Classification of Marijuana Offenses
Under North Carolina law, it is a crime to:
Possess marijuana;
Cultivate, sell or deliver marijuana, or possess marijuana with the intent to sell, cultivate or deliver; and
Create, sell or deliver any kind of counterfeit marijuana.
Possessing less than half ounce of marijuana, 7 grams of synthetic marijuana, or 1/20th ounce of hashish is a Class 3 misdemeanor. Possessing between ½ an ounce and 1 ½ ounces of marijuana, between 7 and 21 ounces of synthetic marijuana or between 1/20th and 3/20th of an ounce of hashish, is considered a Class 1 misdemeanor.
Possession of up to 10 pounds of marijuana or 150 grams of synthetic marijuana is a Class I felony. Any more than that, and you may be facing trafficking charges, which are very serious and can result in extensive jail time and fines.
Cultivating, selling or delivering marijuana, or possessing it with the intent to do so carries a Class I felony charge. Prosecutors may prove intent to sell by the amount of marijuana possesses, the way it was packaged or your alleged behavior at the time of the alleged incident. However, the transfer of less than 5 grams of marijuana, or 2.5 grams of synthetic cannabis, does not constitute a sale or delivery charge.
It's also a crime to possess, or even use, marijuana paraphernalia, both for use of marijuana, like bongs or rolling papers, or for cultivation, like hydroponic equipment. Possession is a Class 1 misdemeanor.
Penalties for Marijuana Charges in Raleigh
The penalties you may face for marijuana charges can be affected by whether or not you've had prior convictions. North Carolina uses a structured sentencing system, and your punishment could go up if you have a criminal record.
Penalties for first-time offenses include:
For a Class 3 misdemeanor, you can be sentenced from 1-10 days in jail. However, you may also be sentenced to community service, probation or drug treatment. However, the judge can decide to sentence you to no jail time at all.
For a Class 1 misdemeanor, you may face 1-45 days in jail, although that jail time may also be converted into community service time or probation. Your Raleigh criminal defense lawyer can argue why you deserve the least amount of punishment.
For a Class I felony, you could face between 4 to 6 months in jail.
If this is your first offense, you may be eligible for a deferral program. Under the deferral program, you must take 15 hours of classes, twice per week for three weeks. For a year, you are subject to random drug tests, which you must pay for, and keep a clean criminal record.
Contact a Wake County Weed Defense Attorney
If you've been arrested on cannabis charges, the knowledgeable marijuana defense attorneys at Clifford Law Group can help you fight the charges. As members of the NORML Legal Committee, we're well-versed in the legal issues surrounding defending those accused of crimes associated with this natural product. We'll put that in-depth understanding to work for you.
Call our drug crime lawyer today at (919) 842-5461 or contact us on our online form to schedule a free consultation.
Aggressive Representation
Compassionate Counsel
If you are facing a complex legal matter, it is vital that you retain the immediate representation of Clifford Law Group. The right attorney may make all the difference in the outcome of your case. Make the smart choice – enlist the supportive assistance of our Raleigh natives today.